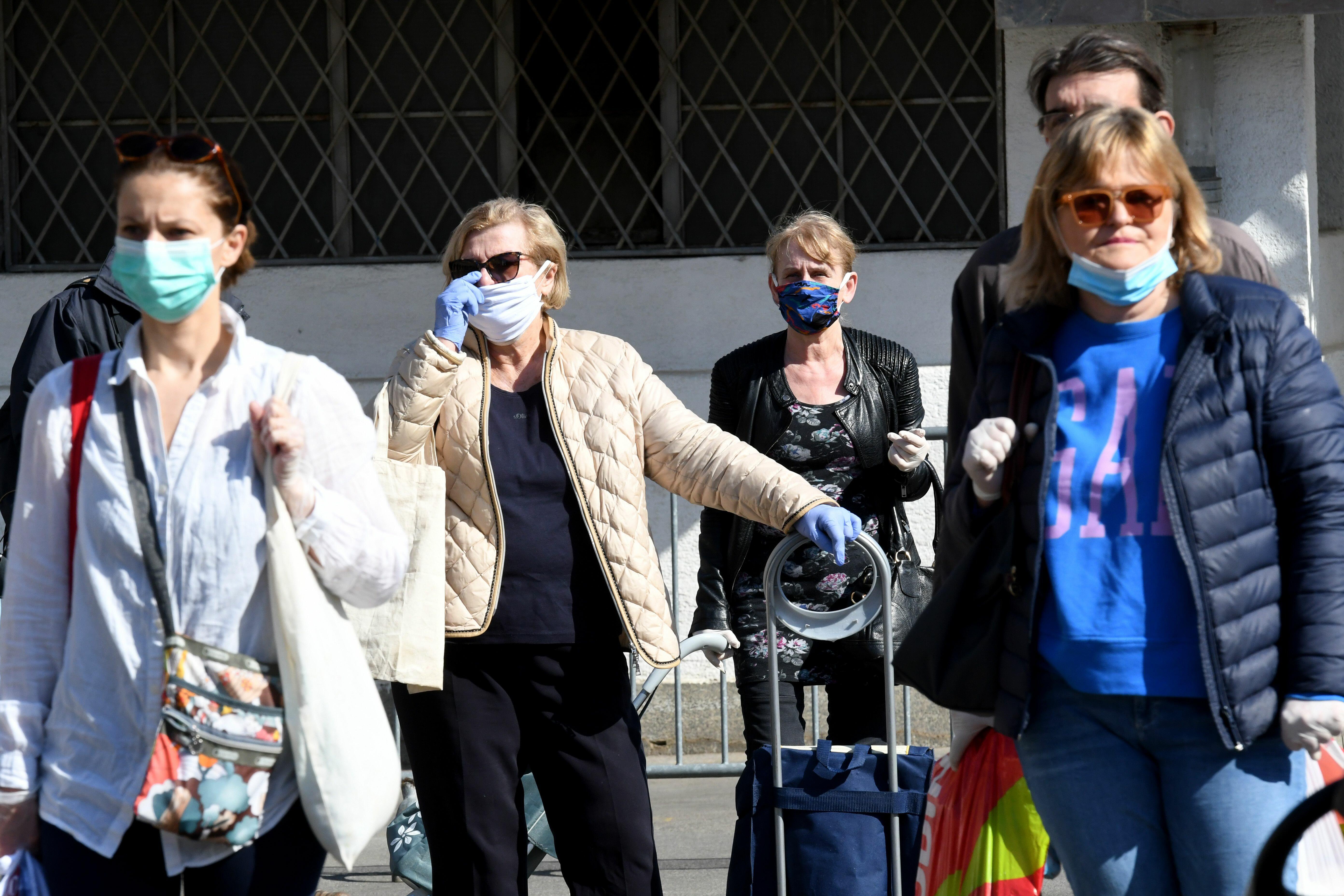 Health authorities in Florida, often fail to do contact tracing, a key tool in containing an outbreak.
Florida set a record for most coronavirus cases in a single day, with a total of 11,458. The state surpassed 200,000 Covid-19 cases.
Dr. Anthony Fauci, director of the National Institute of Allergy and Infectious Diseases expressed how he thought contact tracing was going in the United States.
"I don't think we're doing very well," he said.
Contact tracing is health care workers ask infected people for a list of everyone they've been in contact with while potentially contagious. The worker then tells those contacts to quarantine themselves and watch for symptoms.
A spokesperson for the Florida Department of Health in Miami-Dade County said about contact tracing in her state.
"When the Department of Health receives notification that a person has tested positive for COVID-19, the department conducts an extensive epidemiological investigation in conjunction with the [Centers for Disease Control and Prevention] to identify individuals who may have had close contact with the virus. Those individuals are then notified by their county health department and instructed to self-isolate for 14 days after their exposure to the virus, and to contact their county health department and health care provider immediately if they develop symptoms. This process is followed for all individuals who test positive in Florida," Olga Connor wrote in the email.
The National Association of County and City Health Officials estimates that communities need 30 contact tracers for every 100,000 people. Florida would need 6,443 contact tracers and does not have that many. Only seven states have a sufficient number of contact tracers.
"More than 1,600 individuals, including students, epidemiologists and other staff from across the Department, are currently involved in contact tracing every positive case of COVID-19 in Florida," Candy Sims, a spokesperson for the Florida Department of Health in Broward County said.
With thousands of new cases a day in Florida there's doubt that contact tracing would have much of an effect.
If Florida could get back under 50 to 100 cases a day, contact tracing could be helpful.